Shining a Light –
Den Schein Wahren
Full Program Details:
Our Program is now ready to download. Anyone able to make a last minute decision to join us for the full evening program and perhaps become a member (limited number of places) please contact us asap, we may still be able to fit you in. Please write to Christina Perrin at office@lightandglass.eu The lecture series is open to all who are interested in participating.
Unser Programm ist nun zum herunterladen bereit. Das Tagesprogramm kann von Jedermann besucht werden. Für Kurzentschlossene, die noch teilnehmen wollen, sollten sie uns so schnell wie möglich kontaktieren: email an Christina Perrin office@lightandglass.eu. Letzte Chance für welche die vielleicht noch Mitglieder werden möchten und dann auch am Abendprogramm teilnehmen könnten (Begrenzte Teilnehmerzahl).

Schedule is available here/Zeitplan hier:
Program Brochure Universalmuseum Joanneum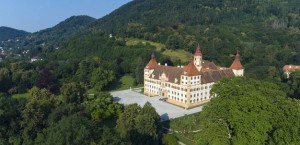 Please download the complete lecture descriptions here:
Description of Lectures/Lecturers, English
Laden Sie eine Deutsche Beschreibung von der Vorträge runter hier:
Vorträge / Referenten Beschriebung, Deutsch