Furniture in the Air / Möbel der Lüfte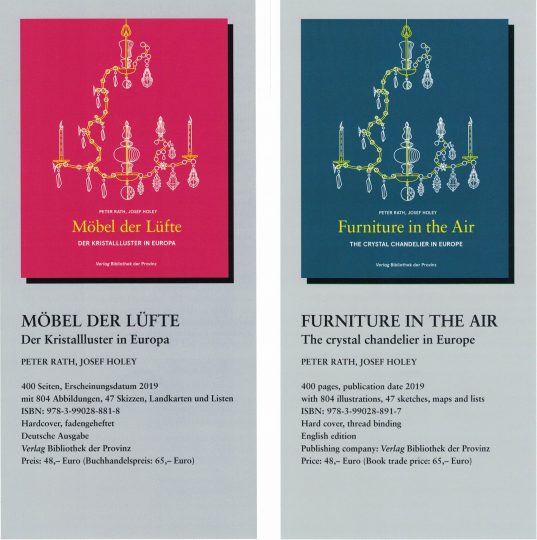 A new book recommendation – from the pen of one of our founding Members, Mr. Peter Rath. Mr. Rath is now taking pre-orders for his book. The expected delivery date is scheduled for late February/early March.
A look inside the book can be made here: Book English version
PDF Order Form: Oder form
Eine neue Buchempfehlung – aus der Feder eines unserer Gründungsmitglieder, Herrn Peter Rath. Herr Rath nimmt jetzt Vorbestellungen für sein Buch entgegen. Der voraussichtliche Liefertermin ist für spät Februar/früh März geplant.
Ein Blick ins Buch: Buch Deutsche Version
PDF Bestellformular: Bestell Formular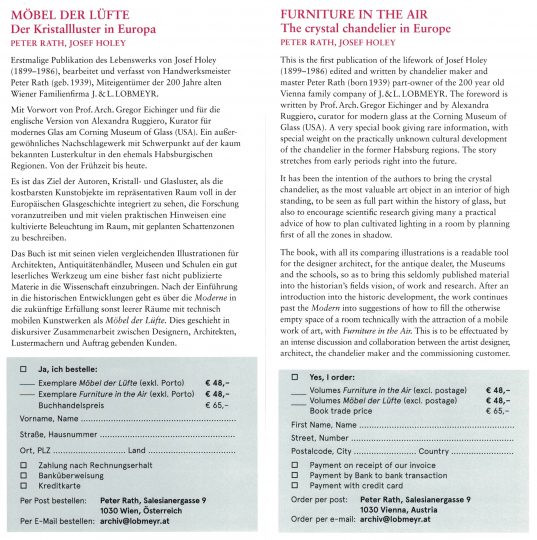 Shipping Costs for the book will be approximately:
Inland (Austria) €4.80
Europe €12.90
Rest of the World €24.20
Die Versandkosten für das Buch betragen ungefähr:
Inland (Österreich) €4,80
Europa €12,90
Rest der Welt €24,20
Book Sample Pages:
Blick ins Buch: